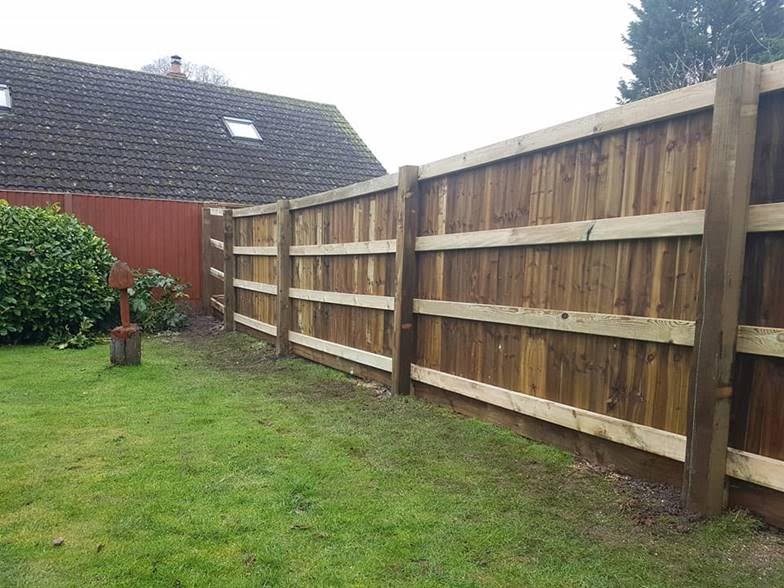 Understanding the differences between types of fencing enables the customer to make an informed decision and supports our ability to meet your specifications.
Firstly, there are various types of fencing panel to choose from, these include;
Close-board or feather-edge. These panels consist of closely-aligned vertical boards and are traditionally used for establishing boundaries or creating privacy. Close-board panels are structurally more robust than other panel types.
Over-lap or Waney-lap. These panels are comparatively less robust than the feather-edge/close-board option but can provide a more budget-friendly option in the short term
Picket panels are better utilised for aesthetic purposes, creating a lightly defined, decorative boundary. Picket fencing creates a less imposing look than other styles.
Composite fencing panels are an alternative to wood and are made from a combination of recycled plastic and wood products. For this style of fencing we would only supply materials created using recycled wood, plastics, and bamboo. This choice of panel may suit those with less time to devote to maintenance and additionally, it is environmentally friendly.
Detailed and decorative styles. For example, combination, trellis, and timber weaved. These panels can range from simplistic to complex and may also be bespoke depending on customer requirements. Using specific designs of panel can be important when creating a theme within garden design and landscaping.
Fence Posts
Alongside choosing panels, when we install a fence we must ensure the correct choice of posts. Types of post available include;
Concrete (intermediate, end, corner, 3-way, recessed)
Wooden
Composite
Metal
Repair spurs (often referred to as 'godfathers')
When designing a fence, we can use any of the posts listed in conjunction with the panels. Some customers may appreciate the robust appeal of concrete whereas others may prefer a more natural timber look for their fence. Other customers may like to combine the timber posts with a godfather/repair spur to support the fence and ensure longevity.
Bespoke Fencing Options
Here at Worcestershire Fencing, Gardens and Grounds we create individualised, bespoke fencing quotes which suit your property needs and preferences. We have included some examples of the types of fencing mentioned below;