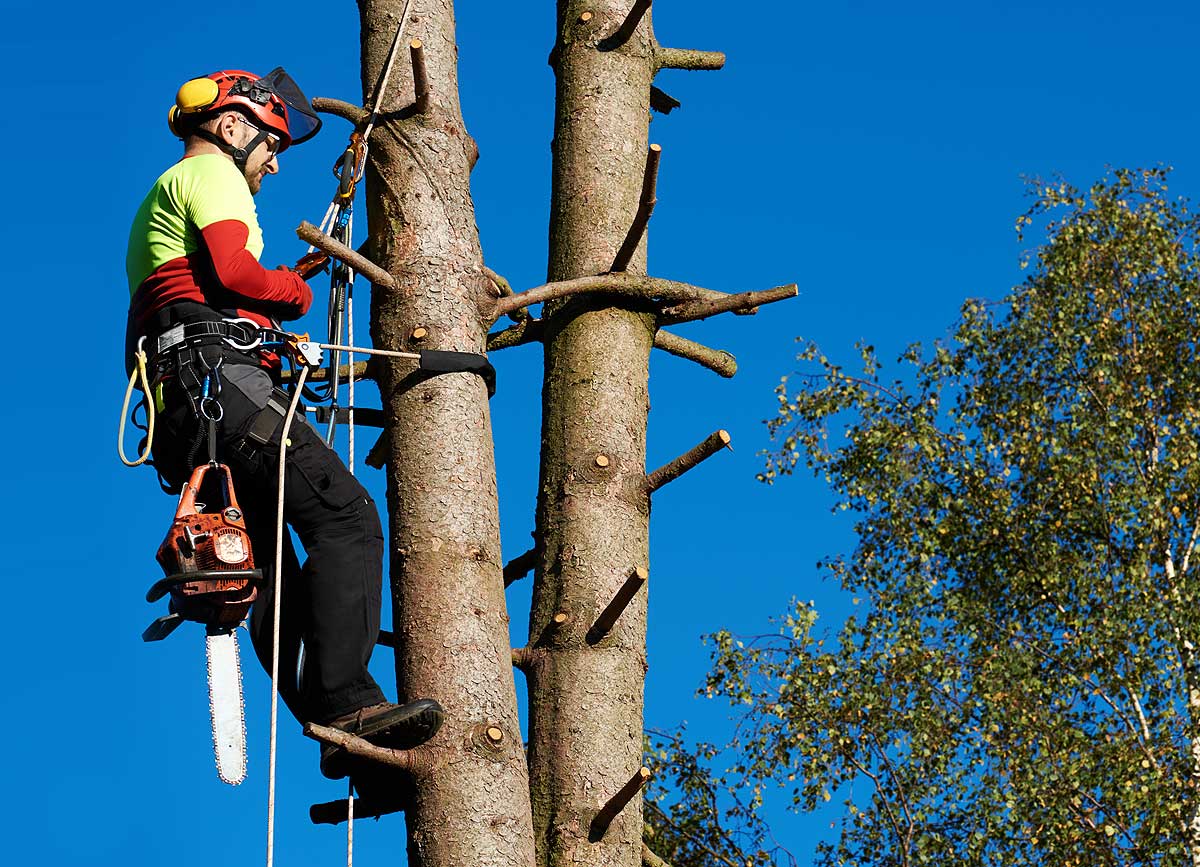 Tree surgery top tip: whatever you do, do not saw the branch that you are sitting on…
Seriously though, tree surgery is a delicate art. Well pruned trees will grow in a shapely and healthy fashion, while coarsely butchered trees can grow at strange angles and in unseemly ways. It is important to choose a tree surgeon, rather than simply a man with a chainsaw to attack your trees. Here are our top five tips to give you more information about what tree surgery entails and how we can help.
Top five tips:
Tip 1: If you have a huge overpowering tree that is threatening your house, but you need to talk to the council before you touch it, we can help. At Worcestershire Fencing we can organise the application to the local council to deal with the tree, we can also attend any meetings on your behalf that the council may request for the application.
Tip 2: Tree surgery can be used to open up the space under a tree without damaging the tree. If you have a tree with low slung branches, we can carefully remove those branches, turning the space beneath your tree into a usable area.
Tip 3: Thinking "I can do it myself" can be dangerous! We have heard countless horror stories about people who have decided to fell trees themselves. Tree surgery can be dangerous, at Worcestershire Fencing we are fully licensed and insured, all our tree surgeons are trained and qualified to use chainsaws and to work at height.
Tip 4: Trimming hedges correctly will result in good growth, which will encourage your hedge to grow more thickly. Tree surgeons know exactly where to cut, to achieve this.
Tip 5: Removing tree stumps from the ground is another important part of tree surgery. Successful stump removal will enable you to utilise the ground more effectively rather than having to navigate around tree stumps all the time.
If you are looking for advice about tree surgery, pick up the phone. At Worcestershire Fencing we are always on hand to answer your questions. We will take the time to come and inspect your trees, before working out a solution to your problems. Our professional and friendly team will help you whether you want a single branch removed, a copse felled, or your hedge trimmed. Call our friendly team today call on 01684 303654.