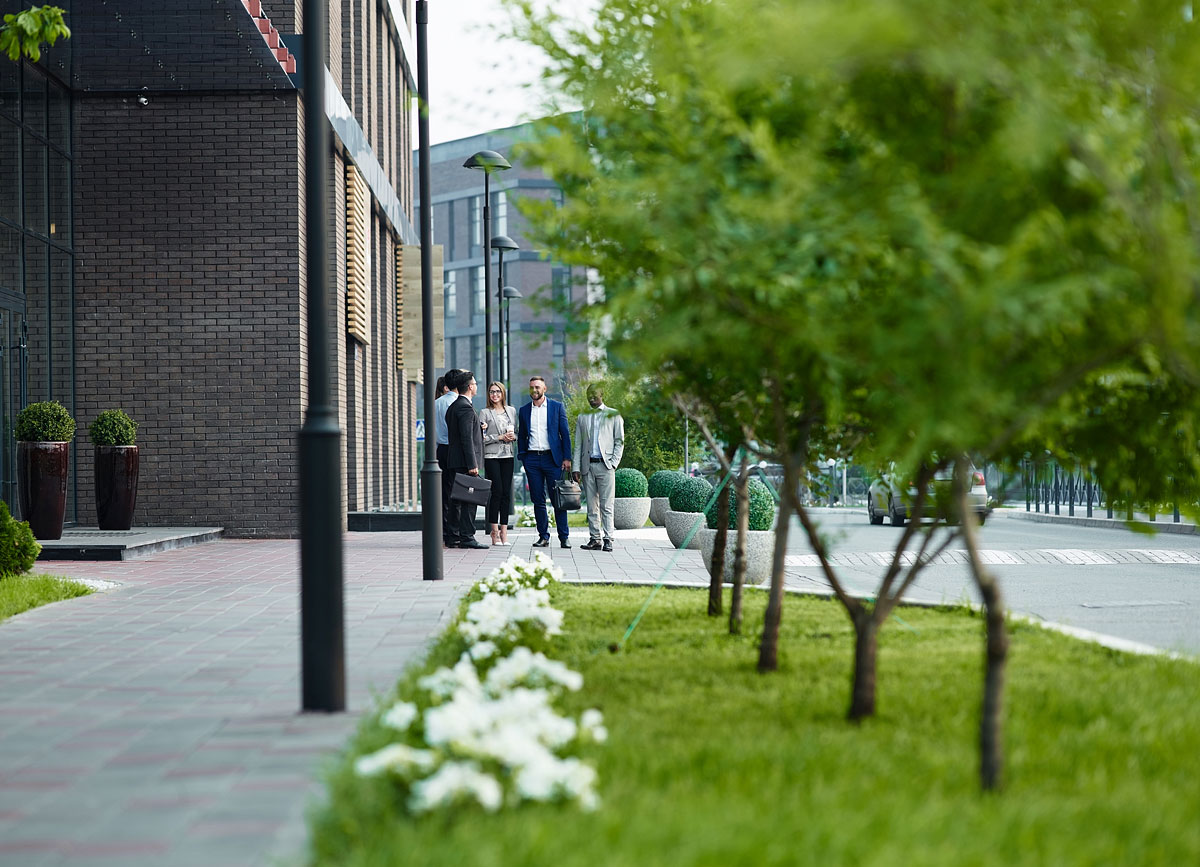 All businesses are different, and you know your business better than anyone else. Some businesses are consistently busy throughout the year, while some are subject to seasonal fluctuations. Dependent on what area your business is in, your busy time will vary between the summer or the winter months. If you are planning ground maintenance for your business, it can be useful to plan around your peak times. You may not want our ground maintenance team in and around your business during your busy periods.
If your business is traditionally quiet over the winter months, this can be an ideal time for us to carry out vital ground maintenance. Tidying up outside areas that can look scruffy or forlorn is an ideal job for your quiet times of the year. Sprucing up parking areas and driveway entrances can be done over the winter months, ready for the first shoots of springtime welcoming your new customers.
If your business relies on its outside areas during the summer, it is worth doing the preparation over the winter. Maybe you have a garden area where customers sit? The hedges can be tidied over the winter, the patio or decking cleaned up so that it is ready for use. If your peak time is over the winter, it might be wise to book your ground maintenance for after the busy time. Venues with high footfall are subject to everyday wear and tear which can leave your premises looking tired and down at heel. Making improvements over the summer months can help your premise stand up to a high volume of customers over the winter.
Some businesses find it easier to simply have a regular slot, secure in the knowledge that the grounds around their business are being maintained to a high level. Often the outside is the first impression that people receive when they visit your business and it can set the tone for the rest of their interaction with you, so it is important to make sure that is it good. A regular ground maintenance service allows us to maintain your grounds as well as carry out improvements throughout the year to improve the appearance of your premises.
If you are looking for a professional, affordable ground maintenance service in and around Worcestershire, look no further. Our friendly and efficient team are ready to take your call. To arrange your no-obligation consultation to discuss your ground maintenance service please call Worcestershire Fencing on 01684 303654.